Pediatric Acupuncture and other recommended therapies for kids.
Pediatric Acupuncture for Children in San Diego, CA
Pediatric Acupuncture & Other Therapies Available for Children
For centuries, acupuncture has been used as a safe and highly effective form of healthcare for all humans.
Modern medicine seems to be very reliant on pharmaceutical solutions, the use of harsh medications, and highly invasive treatments.
It's no wonder so many modern parents are looking to more traditional chinese medicine as a solution for their pediatric healthcare needs.
I offer many safe, highly effective treatments that fall within the range of pediatric acupuncture for children.
Hit the button to shoot me a text on a smart phone.
I'll call you right back to discuss your needs & book your initial consultation.
Pediatric Acupuncture
Pediatric Acupuncture includes a combination of acupuncture and/or non-needle techniques.
It is a safe, effective form of healthcare used by families for centuries to help with their children's health needs. It works to boost immunity and ease pain, stress, and behavioral issues in children.
Pediatric Acupuncture for children has been proven to be safe and effective for many common childhood ailments. Many things such as allergies, asthma, attention deficit disorder (ADD/ADHD), insomnia, depression and anxiety can be treated with acupuncture.
In addition, acupuncture can also be used for common injuries such as sports injuries or accidents. All without any harsh medications or invasive treatments.
Children who receive pediatric acupuncture often report feeling relaxed, more energetic, and better able to cope with stress after just one treatment!
Hit the button to shoot me a text on a smart phone.
I'll call you right back to discuss your needs & book your initial consultation.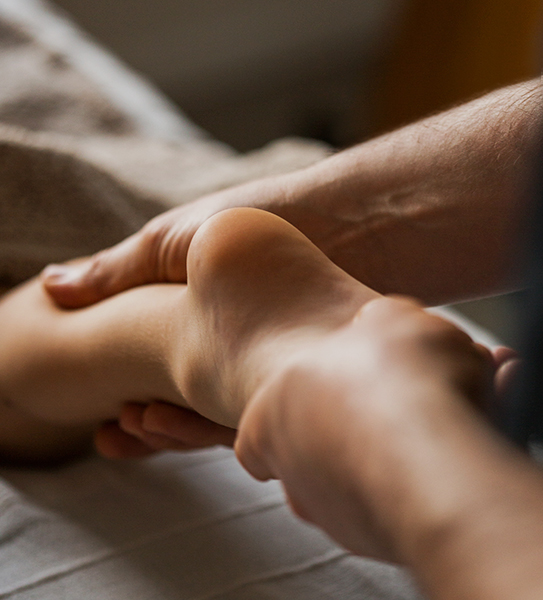 Acupressure for Children
Acupressure is an ancient Chinese healing modality that is gaining more and more attention in mainstream healthcare as a valid treatment option for children.
This natural, non-invasive technique uses the same principles of acupuncture, but without the needles. Instead, acupressure uses massage and pressure along the body's various acupoints to activate your child's innate ability to heal.
Acupressure for kids, can be an incredibly effective in treating a variety of common childhood ailments such as colds, flu, nausea, headaches, fevers, and aches and pains.
If your child has an injury, Acupressure can also be used to speed up injury recovery times in children, and assist in emotional wellbeing. Children love it for its gentleness, and often comment on how relaxing it feels.
Since acupressure does not involve needles or other instruments, it can be ideal for children who get anxious about doctor's appointments, or medical visits.
With acupressure for kids, I'm able to work together with parents together seamlessly, in helping children heal naturally and maintain a healthy life.
Childrens Massage Therapy
At this acupuncture clinic, I offer children's massage as an effective and safe treatment to help children achieve healing and wellness.
My children's massage treatments are specifically tailored to their needs and work with their body's natural energy to bring a calming and rejuvenating effect. I incorporate massage into children's treatments, which promotes improved emotional health, increased concentration and overall balance in the body.
Childrens massage is a great way to ease anxiety and promote healing.
I use specially designed strokes created specifically for children of all ages, allowing them to take advantage of the deeply calming and restorative power of massage.
With childrens massage as part of your child's treatment at my clinic, they will not only feel better during their appointment, but also gain ongoing benefits such as improved sleep and increased energy.
Kids benefit from massage in terms of their mental and physical health.
Text me today to learn more about the many benefits of children's massage therapy.
Hit the button to shoot me a text on a smart phone.
I'll call you right back to discuss your needs & book your initial consultation.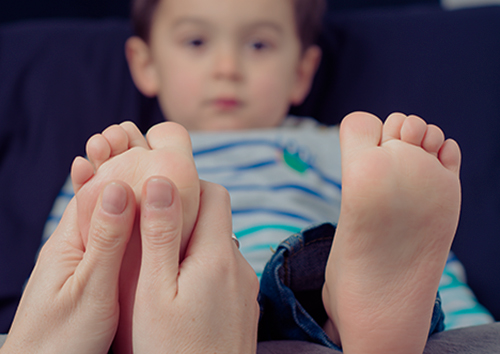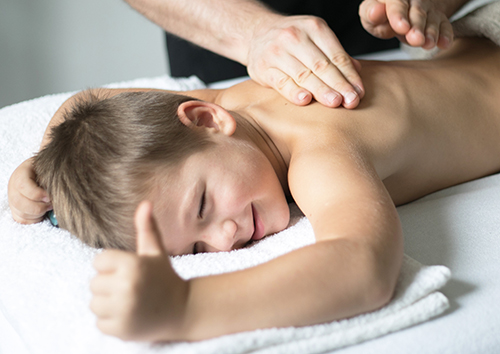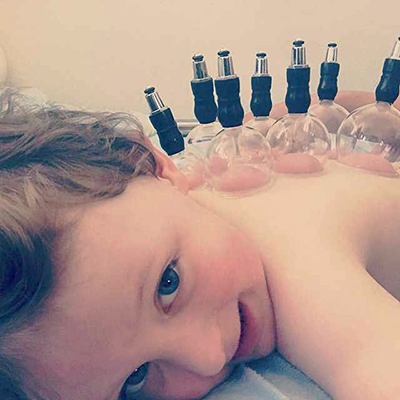 Cupping and Gua Sha for Kids
Cupping and gua sha are two powerful alternative therapies for children who may be looking for something a bit different from typical Western medicine.
Both cupping and gua sha can help alleviate health conditions like asthma, colds, and fever. They can also help break up congestion in the body caused by allergies, stress, tension and other chronic conditions.
Both offer very promising dividends for people looking for relief beyond standard treatments like acupuncture.
Hit the button to shoot me a text on a smart phone.
I'll call you right back to discuss your needs & book your initial consultation.
Laser and Point Stimulators
The increasing use of laser and point stimulators in pediatric medicine is revolutionizing the field of alternative therapies. They stimulate the acupuncture points without the need for needle. 
Promising studies have revealed the positive effects of these non-invasive therapies, that not only help children cope with chronic pain, but also aid in recovery from a variety of health conditions.
This is an exciting opportunity because it means that young patients can receive treatment without having to rely on medications or surgery.
Laser and point stimulation therapies are safer than traditional methods, making them particularly favorable for younger patients who may be more sensitive to medications or invasive procedures.
Thanks to their effectiveness and safety, laser and point stimulators are quickly becoming popular among pediatric medical professionals as a viable alternative therapy option.
Additional Treatments for Children
Pediatric care plans for children, are built exclusively for your child's wellness, and specific care needs.
I may or may not include the following additonal treatments as part of an overall health plan:
Changes to diet and/or lifestyle
Prescribing natural remedies, herbs, and supplements
Seasonal and preventative support
These modalities help treat and identify imbalances in your child's physiology, which can in turn lead to much better overall results.
Hit the button to shoot me a text on a smart phone.
I'll call you right back to discuss your needs & book your initial consultation.